I'm here today to reminisce about all the books I read in that year that I can't believe is already over.
I read a total of 85 books in 2015, surpassing my goodreads challenge by 15 books. Even if I wasn't as successful as last year (I read 88 books in 2014),
I am quite pleased with this result
. I did better than expected as I thought that university would take a much larger toll on my reading.
So after thinking long and hard about everything I read this year, I put together a list of ten books and series that I loved the most. I tried to really focus on the ones that I would want to read again right now and that I still rave about now, after having finished them for a while. Needless to say, I read a lot more than ten books that I enjoyed, but these are just going to be the top of the top. I tried to put them in some order, going from my least favorite (of my top favorites), to the top of the top of the top. As you can guess, that was incredibly hard and I'm still not 100% about the order I went with. I just really love all these books, okay!
The links will take you to the goodreads page, where you should add these books to your TBR if you haven't already!
Genres: Young Adult, Fantasy
The Winner's Curse had been sitting on my TBR shelf for quite some time before I finally picked it up this year. Not only is the cover and the whole design of this book gorgeous, the story that Marie Ruthkoski created is imaginative, unique and simply epic. It features a smart and headstrong female lead, a highly shippable but not too prominent romance, political intrigue, war strategizing and an overall very well developed storyline. With that ending of the first book, I recommend you have the second one ready, because you will want to keep reading!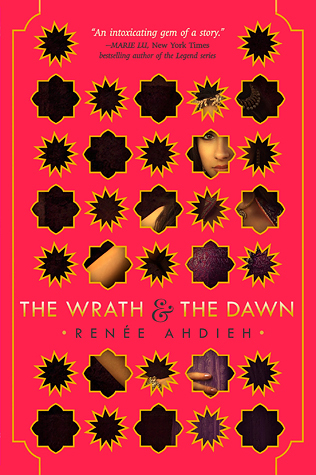 Genres: Young Adult, Fantasy, Retellings
This is the first book in a duology, inspired by A Thousand and One Nights. Set in a fantasy world where the young Caliph takes a different wife every night and has them killed by morning, the story follows Shazi, a young girl who is determined to end these murders. Beautifully written, The Wrath and the Dawn will have you hooked from the very first page. While the fantasy elements weren't the best, the romance easily makes up for it. This ship is seriously everything. I feel like this book hasn't gotten nearly as much attention as it deserves, so if you enjoy romance in fantasy books, read this!
Calloway Sisters Series by Krista and Becca Ritchie
Genres: New Adult, Contemporary
Before you skip ahead simply because of the New Adult genre, please wait a second. This series is not your usual New Adult romance. No overprotective, emotionally abusive boyfriends and innocent, sweet virgins. Krista and Becca Ritchie create a unique set of characters, all with their own issues and flaws, none of them perfect. Three sisters who care for each other deeply, and even if you probably won't see many parallels to your own life given their social status as celebrities, you will feel for them. Before you know it, you're addicted to their story, trust me. This series is so different, well written and just really good, I want everyone to read it.
The Raven Cycle by Maggie Stiefvater
Genres: Young Adult, Fantasy
I went into this series without a clue what it was about, and somehow, that hasn't really changed yet. This might sound like a bad thing, but it really isn't. The Raven Cycle is a very unusual fantasy series, and I don't even want to explain why. I'm just telling you to read it, if you haven't already, so you can see for yourself. Beautiful writing, lovable and complex characters and a magical and somewhat dark feel are only a few of the reasons these books are special and absolutely worth reading. Especially the second book is definitely one of my top top favorites of the year.
Genres: Young Adult, Contemporary, LGBT
Review
The story of Ari and Dante is without a doubt one of the most heartwarming and most touching books I have ever read. It is exceptionally well written and deals with many difficult and important topics. Not only does it address the hardships of growing up and coming to terms with who you are, it also portrays interesting and complicated family dynamics. But most of all, it is a beautiful story of friendship and falling in love.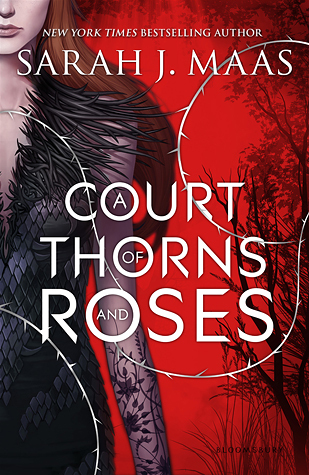 Genres: New Adult (Young Adult), Fantasy, Retellings
I haven't tried to make a secret of the fact that I love the Throne of Glass series by Sarah J. Maas. But this year, in my opinion, Maas outshone herself with this first book in a new series. While I like Queen of Shadows less and less the more I think about it, I have already read A Court of Thorns and Roses twice. It is everything I have always wanted, and more: well written, addicting and with a brilliant set of characters. I laughed out loud at some parts and couldn't stop swooning at others. Most of all, the ending of the book has me hoping for even better books in the future of this series. I can't wait to see where the story will go and most of all I can't wait to get to know some of the characters better.
The Lunar Chronicles by Marissa Meyer
Genres: Young Adult, Fantasy, Science Fiction
I'm sure this isn't the first time you're hearing about this series. I'm here to tell you that yes, it deserves all the hype. The Lunar Chronicle has been one of the most pleasant surprises of the year for me. After hearing countless fantastic things about the series, I finally decided it was time to read it myself, but I still wasn't entirely sure I was going to like it. But
Cinder
already turned out to be so much more than I expected, and the series just got better from there. I'm now in the middle of reading Winter, and I'm overall just in love with everything (
though I am having a harder time than expected getting through the 800 page monster of a book
). The characters are phenomenal, the story is action-packed and fast paced, the writing is amazing - I honestly have nothing to complain about. That's why this series absolutely deserves one of the top spots on my list.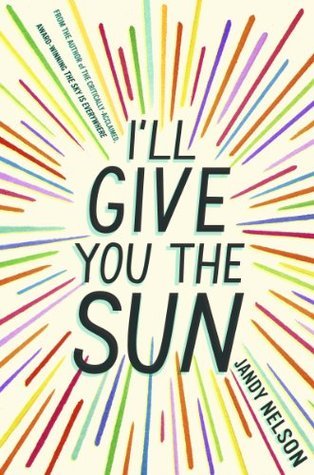 Genres: Young Adult, Contemporary, LGBT
This book and I did not get off to the best start. For the first fifty pages or so, I was pretty disappointed with the story and had my issues with the writing. But then, everything changed very very quickly, and before I knew it, I couldn't stop reading. The story, the characters and the writing - I fell in love with everything.
I'll Give You the Sun
takes you on an incredible journey. It broke my heart only to put it back together. From family to friendship to love to grief, everything is portrayed in an exceptionally
real
way. The amount of character growth both Noah and Jude go through is wonderful to watch and it's what made the story so special. I honestly can't praise this book enough, and I'm begging you all to read it if you haven't already.
Daughter of Smoke & Bone trilogy by Laini Taylor
Genres: Young Adult, Fantasy
I read this series at the very beginning of the year and I still feel overwhelmed by Laini Taylor's magical writing style. I wrote down some of my favorite quotes when reading the books and I still get goosebumps when I read them now. I seriously can't stress enough how incredibly beautifully written this trilogy is. Add to that the brilliant characters and creatures Laini Taylor brought to life within these pages and you definitely have all-time-favorite material. I remember not being completely on board with the romance in the story but the wonderful friendships portrayed completely made up for that.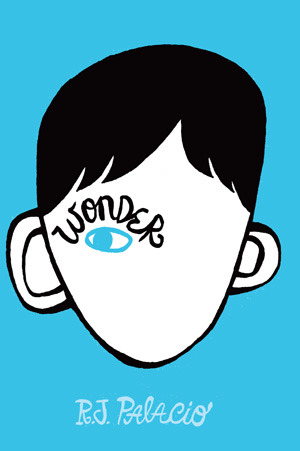 Genres: Young Adult, Contemporary
This book completely blew me away. Honestly, I was not expecting to feel so many feelings when reading this story. But Wonder made me cry happy tears and sad tears and it touched me more than any other book I've ever read. I loved reading from all the different perspectives the story was told from. All the characters were so complex, honest and real - it was impossible not to understand and feel for every single one of them. August was so strong and brave and I felt so proud of him for all the development he went through. By the end of the story, I was in awe of all that he had accomplished.
Okay - that's it. 2015 is over and so is this list. I hope you've all had the perfect start into the new year. Let's hope that 2016 has great things in store for all of us!
What books made your favorites list this year?